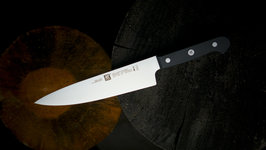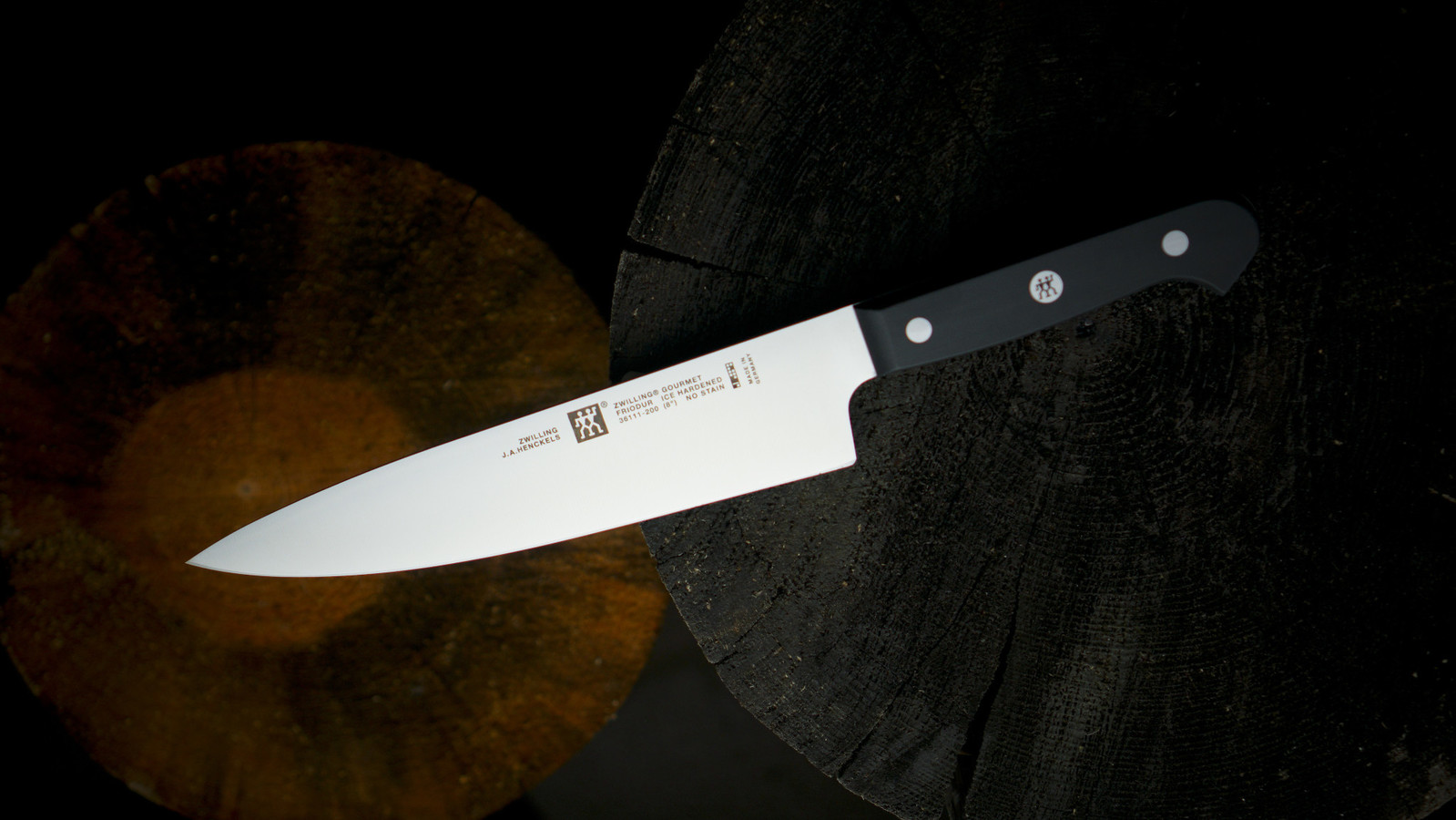 The premium cutlery pioneer ZWILLING J.A. Henckels has been crafting notable knives since 1731. Respected as an innovator in the industry, the company remains true to its roots: a strong commitment to quality and excellence.
ZWILLING Gourmet is the go-to knife for home chefs eager for their everyday knife to be exceptional. The single-piece, precision-stamped blade construction is lighter than forged knives, allowing for maximum maneuverability.
Proudly crafted in Germany, the knives are made of special-formula steel that has been perfected for over 285 years. Combined with ZWILLING's signature ice-hardened FRIODUR blade is harder, sharper, they will not stain or chip and they retain their sharpness longer. The precision-honed blade and laser-controlled edge ensure ideal cutting angle for sharpness and durability
The ergonomic, triple-riveted handle ensures fatigue-free cutting. The highly durable POM handle has stainless steel rivets that balance blade and handle perfectly. Experience the comfort, durability, and sharpness of ZWILLING Gourmet.
Technical Specifications
Blade Length: 7.87 in (20 cm)
Blade Material: Special Formula Stainless Steel (55-58 HRC)
Blade Style: Plain Edge, Fine Edge, V-Edge
Weight: 9.44 oz (267.62 g)
Handle: Black POM, Exposed Tang
Mechanism/Lock Type: Fixed
Use: Kitchen, Chef
Origin: Germany
Item Number: 36111-203
This item is no longer for sale online
Return
Home
to see the current sale items or learn about visiting the store for in-store only items.
Reviews(0)
0
stars based on
0
reviews