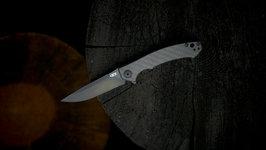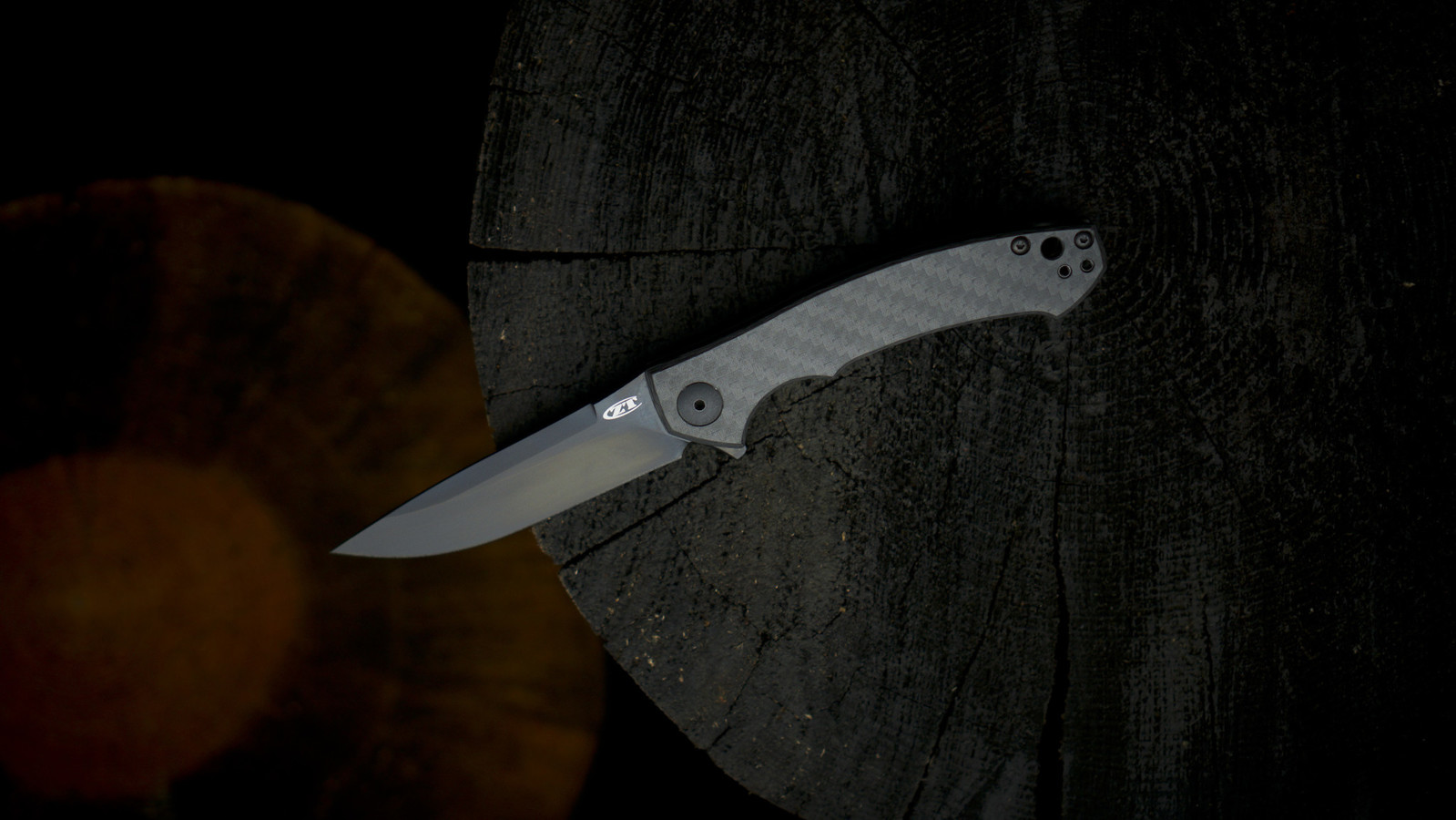 Zero Tolerance provides a dark, refined alternative to the original 0450 with the 0450CF.
This sophisticated ZT is a smaller option in the ZT family, yet offers a robust combination of durable, premium-quality materials. The blade steel is CPM S35VN for exceptional toughness, wear resistance, and edge retention. The S35VN blade is DLC coated for matte-black good looks and enhanced performance. The front handle scale is carbon fiber, balancing the knife's solid construction with lightweight convenience. The DLC-coated titanium back handle offers a secure frame lock—so you can always cut with confidence.
As an extra visual touch, ZT has added two emerald-green anodized-aluminum tube spacers that are especially eye-catching, standing out against the black handle. The 0450CF takes advantage of ZT's KVT ball-bearing system to enable smooth, easy opening for either left- or right-handed users. A left/right reversible pocketclip rounds out the 0452CF's basic feature set.
While it's a smaller, more gentlemanly knife, the 0450CF proudly lives up to the overbuilt standards for which ZT is well known.
Technical Specifications
Overall Length: 7.4 in (18.8 cm)
Blade Length: 3.25 in (8.3 cm)
Blade Material: CPM S35VN
Blade Style: Plain Edge, DLC Coating
Closed Length: 4.1 in (10.4 cm)
Weight: 2.45 oz (68 g)
Blade Thickness: 0.121 in (0.31 cm)
Handle: Black Carbon Fiber Front, Titanium Back
Clip Type: Pocketclip
Clip Position: Reversible Tip-Up
Mechanism/Lock Type: KVT Ball Bearing, Titanium Frame Lock
Use: Everyday, Outdoor
Origin: United States
Item Number: 0450CF
This item is no longer for sale online
Return
Home
to see the current sale items or learn about visiting the store for in-store only items.
Reviews(0)
0
stars based on
0
reviews