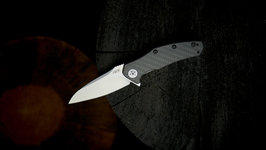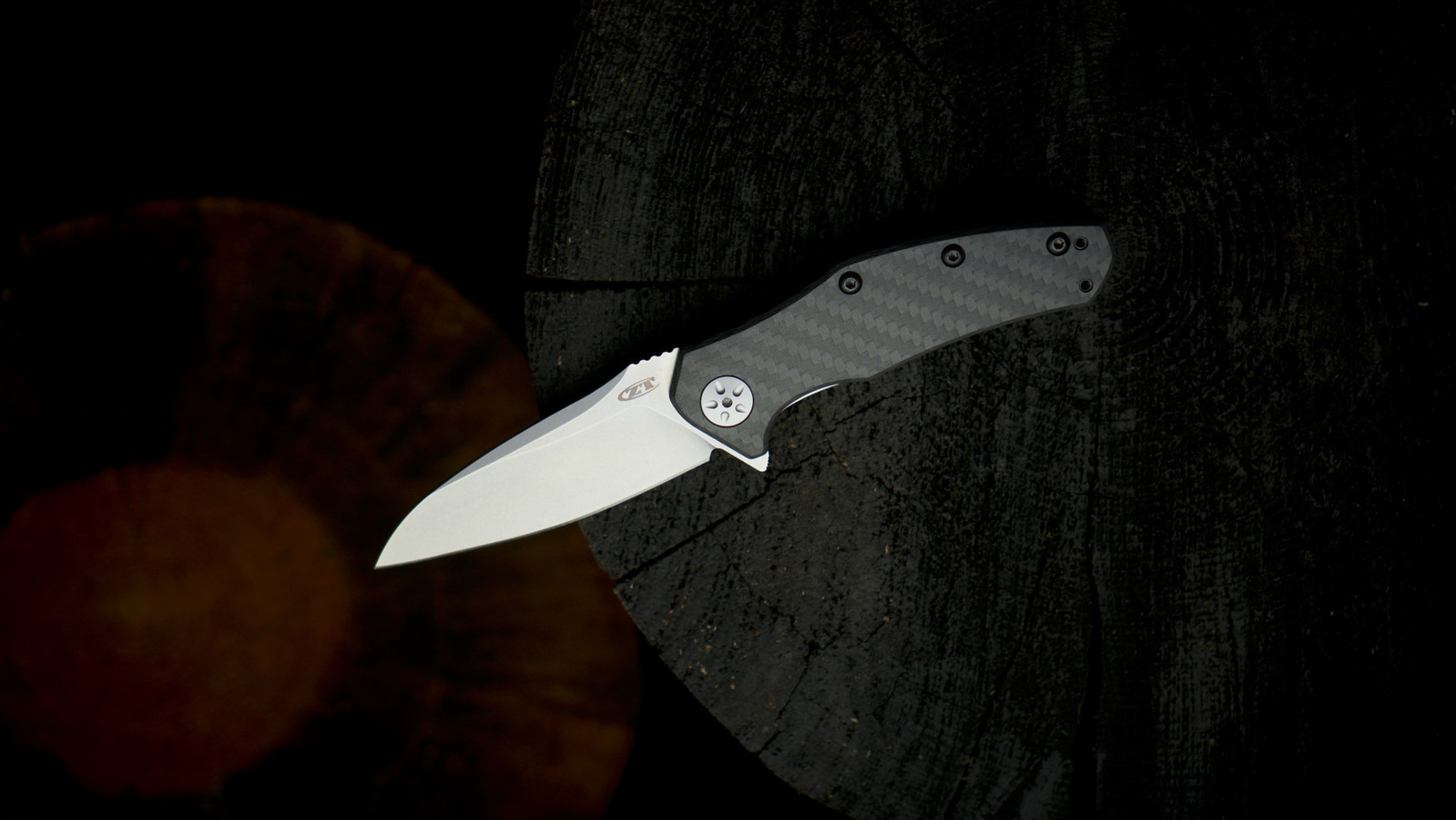 The original, award-winning Zero Tolerance 0777 was a very limited-run knife. Yet interest in it is high among blade aficionados. That's why Zero Tolerance is happy to announce a new version of that award-winning knife—one that will be much more generally available. The 0770CF offers the style and performance of the award-winning 0777, but in a slightly smaller, streamlined version.
On the performance end, the blade is CPM S35VN powdered steel. S35VN offers toughness and resistance to edge chipping with no loss of wear resistance. A stonewashed finish on the blade hides hard-use scratches and makes maintenance easier. The sweeping lines of the original 0777 are preserved in the lightweight carbon-fiber handle that fits securely in the hand. An inset liner lock secures the blade.
The 0770CF opens quickly and easily thanks to SpeedSafe® assisted opening and the built-in flipper. Includes deep-carry pocketclip. For a final touch of class, ZT adds a handsome oversized pivot.
Technical Specifications
Overall Length: 7.5 in (19.2 cm)
Blade Length: 3.25 in (8.3 cm)
Blade Material: CPM S35VN
Blade Style: Plain Edge, Stonewash Finish
Closed Length: 4.3 in (10.9 cm)
Weight: 3 oz (85 g)
Blade Thickness: 0.121 in (0.31 cm)
Handle: Black Carbon Fiber
Clip Type: Deep-Carry
Clip Position: Reversible Tip-Up
Mechanism/Lock Type: Flipper, Inset Liner Lock
Use: Everyday
Origin: United States
Item Number: 0770CF
This item is no longer for sale online
Return
Home
to see the current sale items or learn about visiting the store for in-store only items.
Reviews(0)
0
stars based on
0
reviews