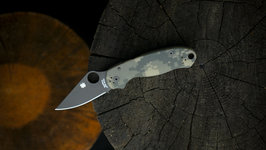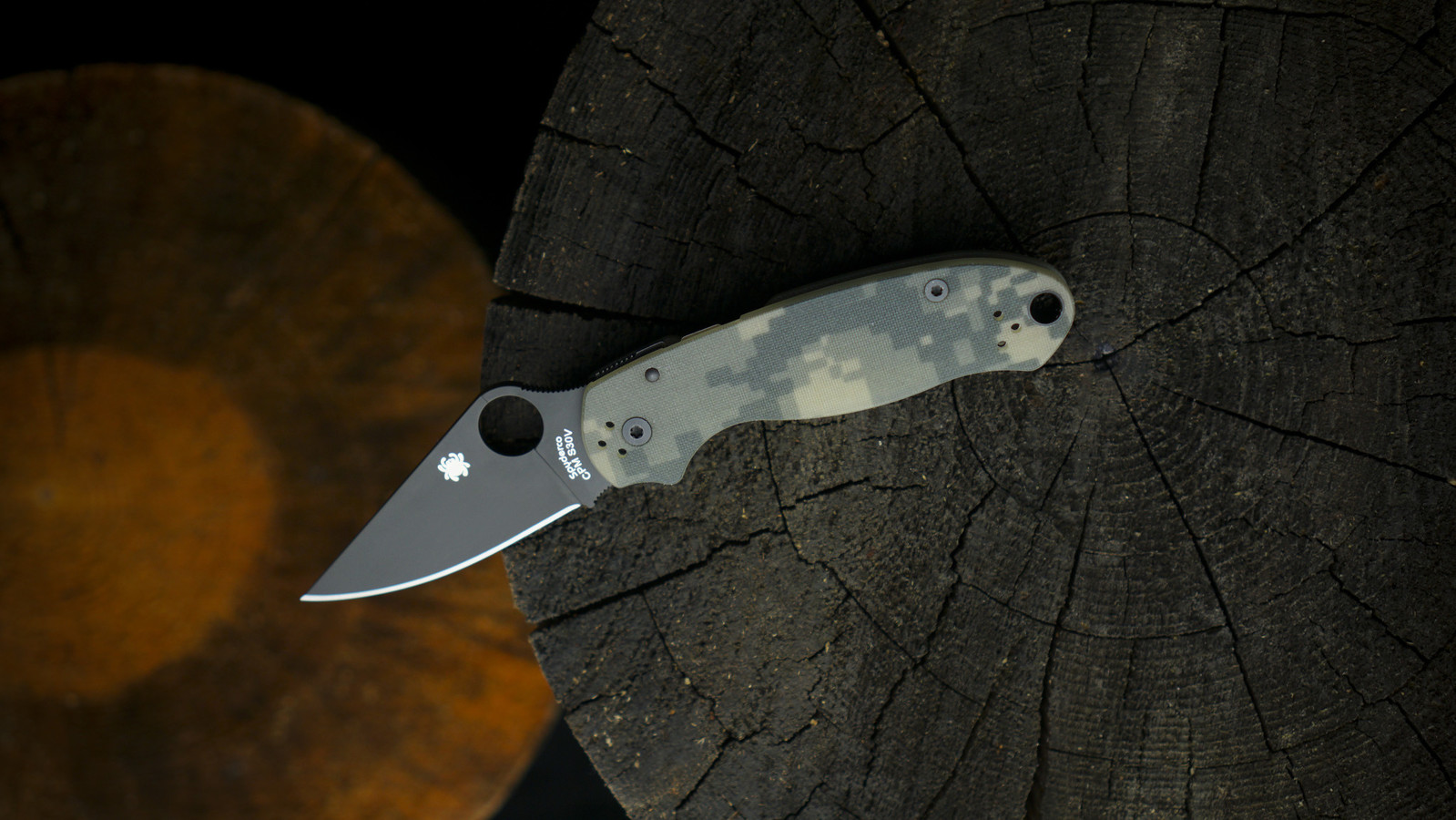 Description
Inspired by the best-selling Para Military™ 2, the Para 3 is a compact, easy-to-carry folding knife that offers full-service cutting performance. Rapidly becoming one of Spyderco's best-selling folders, it is also attracting the attention of professional end users who want versions optimized for tactical use.
This expression of the Para 3 is specifically designed for applications where light discipline is a concern. Its CPM® S30V® stainless steel blade is cloaked in a tough, non-reflective Diamond Like Carbon (DLC) coating and its handle features textured G-10 scales with a digital camouflage pattern inspired by the U.S. Army's ARPAT pattern. All other features are consistent with the standard version of the Para 3, including a full-flat grind for exceptional edge geometry and low-friction cutting performance, a fully accessible Trademark Round Hole™ for swift, ambidextrous, one-handed opening, a high-strength Compression Lock™ mechanism, and a four-position hourglass clip that supports left or right-side tip-up or tip-down carry.
Technical Specifications
Overall Length: 7.24 in (18.4 cm)
Blade Length: 2.95 in (7.5 cm)
Blade Material: CPM S30V
Blade Style: Plain Edge, Coated
Closed Length: 4.29 in (10.9 cm)
Edge Length: 2.62 in (6.7 cm)
Weight: 3.4 oz (96 g)
Blade Thickness: 0.145 in (0.37 cm)
Handle: Camo G-10
Clip Type: Hourglass
Clip Position: Reversible 4-Position
Mechanism/Lock Type: Compression
Grind: Full-Flat
Use: Outdoor, Tactical
Origin: United States
Item Number: C223GPCMOBK
This item is no longer for sale online
Return
Home
to see the current sale items or learn about visiting the store for in-store only items.
Reviews(0)
0
stars based on
0
reviews