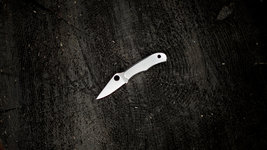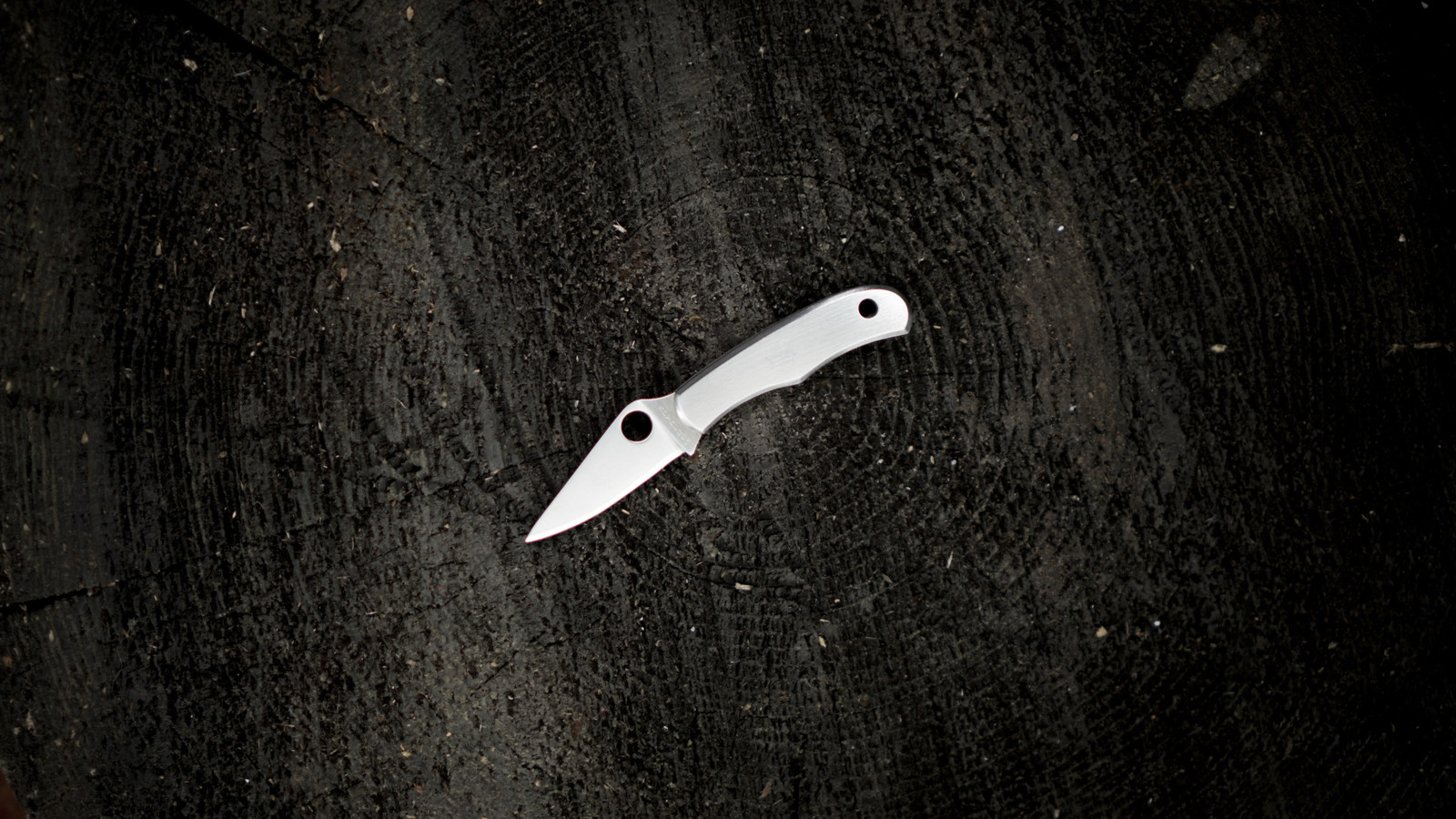 Aerodynamically the bumblebee shouldn't be able to fly but someone forgot to tell the bee. The flight of the bumblebee defies both nature and one's expectations that something that small can perform such a grand maneuver. Like bumblebees, Spyderco Bugs perform unexpectedly. Spyderco started offering SLIPITS which are non-locking slip-joint knives. They have no locking mechanism holding the blade open, relying instead on the resistant pressure at the pivot area when the blade is extended and being used. Bugs are part of the SLIPIT group.

The flat ground blade is 3Cr13 stainless steel available with a PlainEdge. The Bug's handle offers a flat surfac­e for a small amount of engraving or embellishment and can be customized for use as jewelry or a gift item. Positioned on the end of the handle is a lanyard hole large enough to thread with a chain and be worn around the neck or slipped onto a keychain. The Bug is the smallest folder in Spyderco's lineup.


Technical Specifications
Overall Length: 2.9 in (7.4 cm)
Blade Length: 1.27 in (3.2 cm)
Blade Material: 3Cr13
Blade Style: Plain Edge
Closed Length: 1.63 in (4.1 cm)
Edge Length: 1.14 in (2.9 cm)
Weight: 0.4 oz (11 g)
Blade Thickness: 0.071 in (0.18 cm)
Handle: Stainless Steel
Clip Type: No Clip
Mechanism/Lock Type: Slipjoint
Grind: Full-Flat
Use: Everyday
Origin: China
Item Number: C133P
This item is no longer for sale online
Return
Home
to see the current sale items or learn about visiting the store for in-store only items.
Reviews(0)
0
stars based on
0
reviews