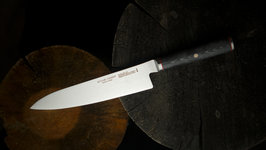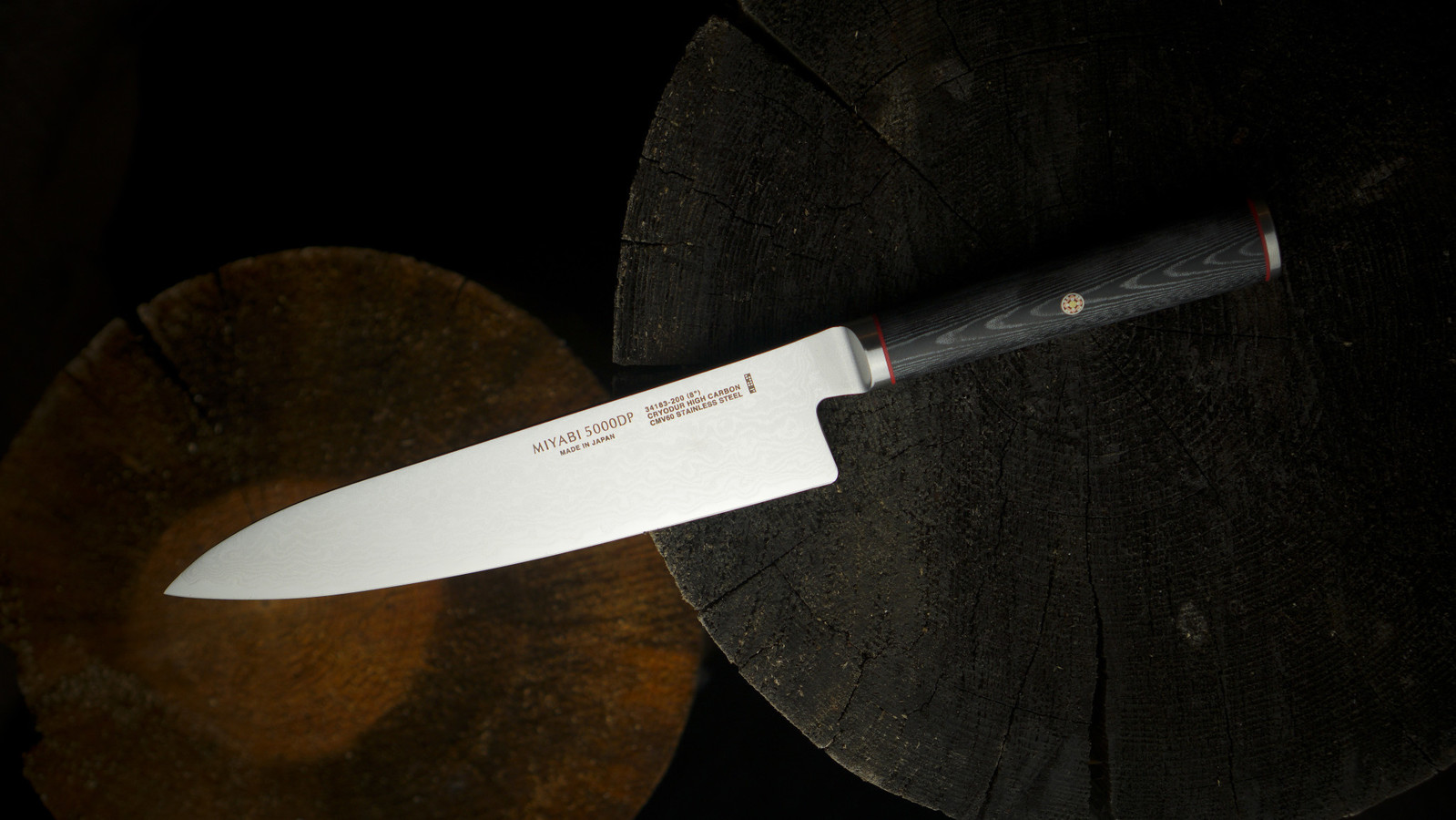 MIYABI strives for perfection with Kaizen - Japanese for "improvement" or "change for the better." This line of knives combines the best hardening technology with the artistry of traditional Japanese craftsmanship. The resilient core of VG10 super steel is protected by a stunning 64-layer flower Damascus pattern, with katana edge. 
The CRYODUR blades feature exceptional sharpness and durability thanks to their innovative, icehardening treatment. Then, artisans hand-hone the blades with the historic Honbazuke method. This attention to detail translates into precision cutting for MIYABI Kaizen users.
The blade is balanced by a refined D-shaped handle made of black linen Micarta. With a wood-like texture, the comfortable handle won't slip from your hand and acts as a moisture repellant. Handcrafted in Seki, Japan.
Technical Specifications
Overall Length: 13.26 in (33.68 cm)
Blade Length: 7.87 in (20 cm)
Blade Material: CMV60
Blade Style: Plain Edge, Damascus Design
Weight: 12.32 oz (349.27 g)
Handle: Black Micarta
Mechanism/Lock Type: Fixed
Use: Kitchen, Chef
Origin: Japan
Item Number: 34183-203
This item is no longer for sale online
Return
Home
to see the current sale items or learn about visiting the store for in-store only items.
Reviews(0)
0
stars based on
0
reviews