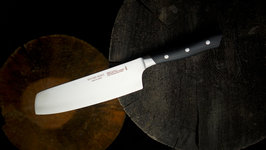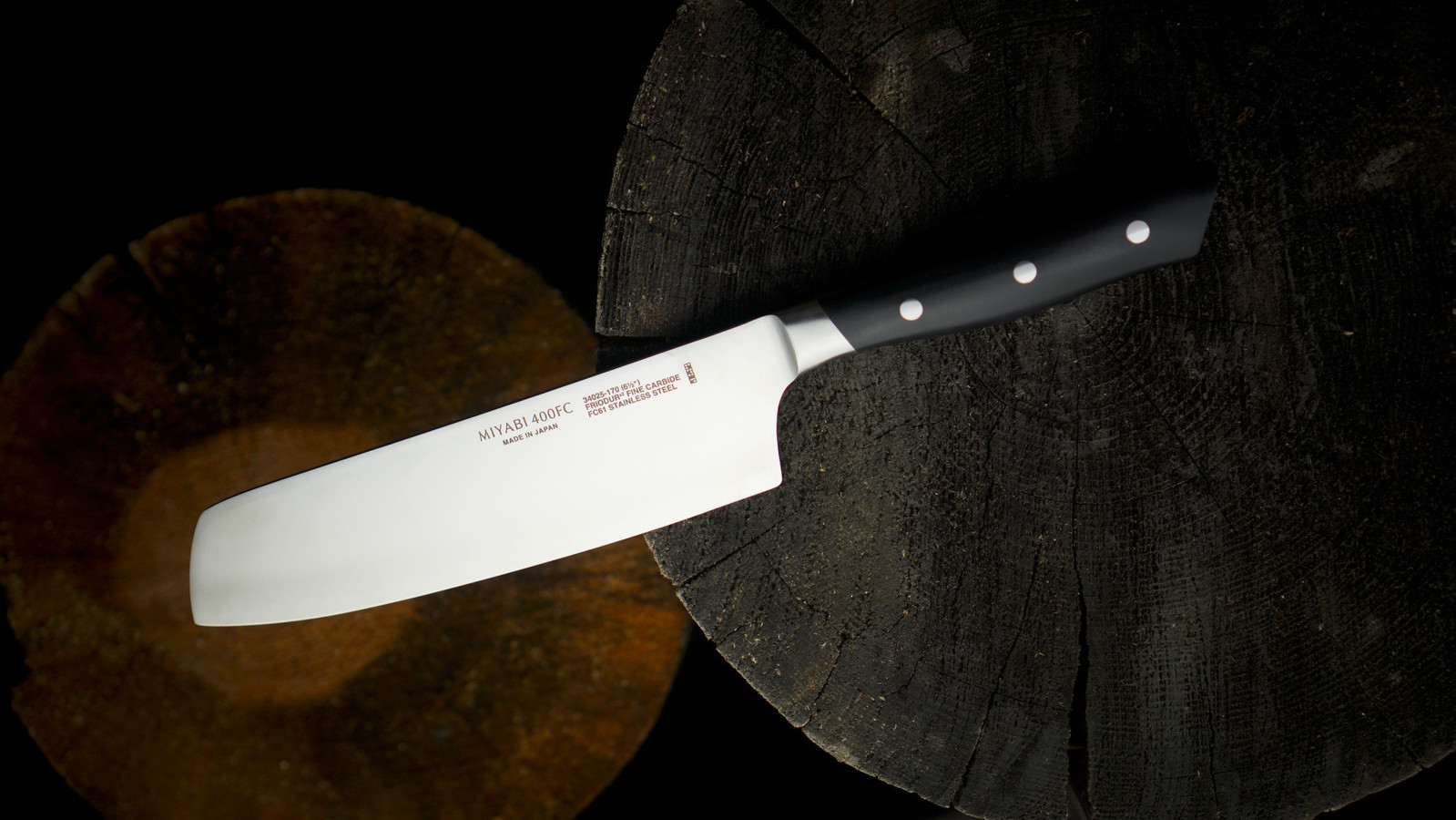 Crafted in the samurai sword–making capital of the world, Seki, Japan, MIYABI merges Japanese craftsmanship with German engineering expertise to produce the ultimate kitchen knives. Experience the beauty of sharpness with the MIYABI Evolution series. Beautifully polished to a mirror finish, the ice-hardened FRIODURx2 blades are extremely durable and corrosion resistant. Made from revolutionary fine carbide FC61 steel, these knives offer the signature sharpness for which Japanese knives are known. An authentic, thin Japanese blade profile with a dry sharpened blade boasts scalpel-like sharpness.
The ergonomic, triple-rivet POM handle and rounded spine encourages fatigue-free cutting and supports both Western chopping and Asian rocking cuts. With their utmost attention to detail, skilled artisans ensure each knife is of the finest caliber. It takes more than 100 steps and 42 days to create one knife worthy of the MIYABI brand.
Technical Specifications
Blade Length: 6.5 in (16.51 cm)
Blade Material: FC61
Blade Style: Plain Edge
Handle: Black POM
Mechanism/Lock Type: Fixed
Use: Kitchen, Vegetables 
Origin: Japan
Item Number: 34025-173
This item is no longer for sale online
Return
Home
to see the current sale items or learn about visiting the store for in-store only items.
Reviews(0)
0
stars based on
0
reviews