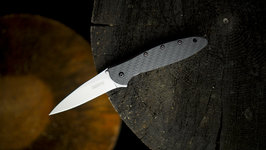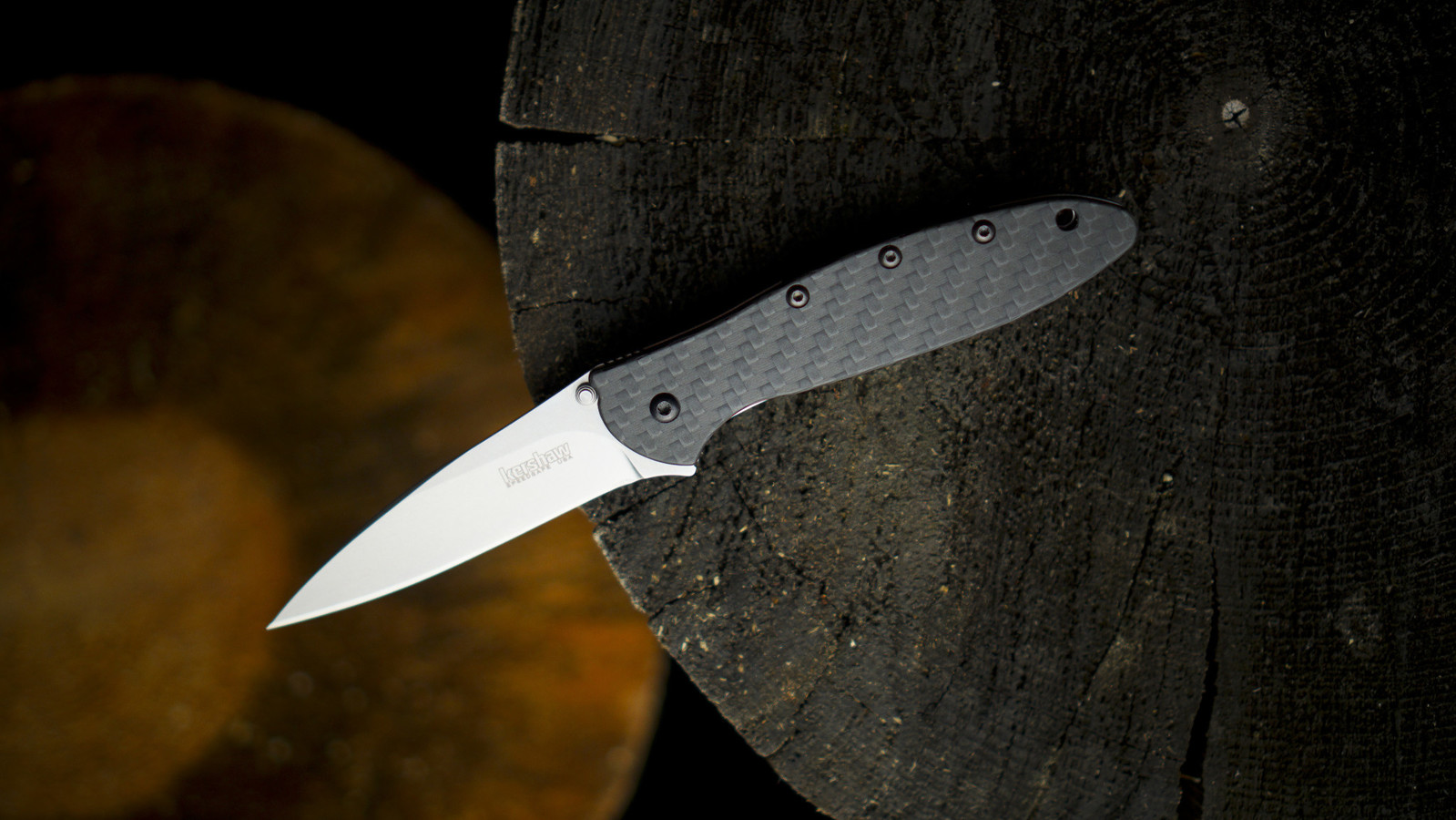 The famous Kershaw Leek goes upscale with a handsome new suit of carbon fiber. The carbon fiber handle also lightens this Leek's weight, making it an extremely comfortable EDC.
The razor-sharp blade of high-performance CPM 154 means it can take care of a full range of cutting tasks. The blade is a modified drop-point, so it's a good slicing knife, while the slim tip gives it piercing capability and the ability to do detailed work. The blade's stonewashed finish looks good and hides use scratches. The Carbon Fiber Leek features the SpeedSafe ambidextrous assisted opening system, so whether you're left-handed or right-handed, just pull back on the flipper and the Leek's blade is ready to go to work.
A secure liner lock keeps the blade locked during use and a Tip-Lock slider locks the blade closed when folded. The pocketclip can be configured for tip-up or tip-down carry and the handle is drilled to accept a lanyard. 
All-in-all, if you love Leeks, you're going to want to add this one to your collection.
Technical Specifications
Overall Length: 7 in (17.9 cm)
Blade Length: 3 in (7.6 cm)
Blade Material: CPM 154
Blade Style: Plain Edge, Modified Drop-Point, Stonewash
Closed Length: 4 in (10.2 cm)
Weight: 2.4 oz (69 g)
Handle: Black Carbon Fiber
Clip Position: Reversible Tip-Up/Down
Mechanism/Lock Type: SpeedSafe Assisted, Frame Lock, Tip-Lock Slider
Use: Everyday
Origin: United States
Item Number: 1660CF
This item is no longer for sale online
Return
Home
to see the current sale items or learn about visiting the store for in-store only items.
Reviews(0)
0
stars based on
0
reviews