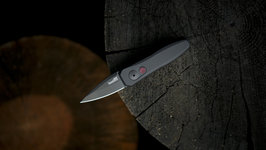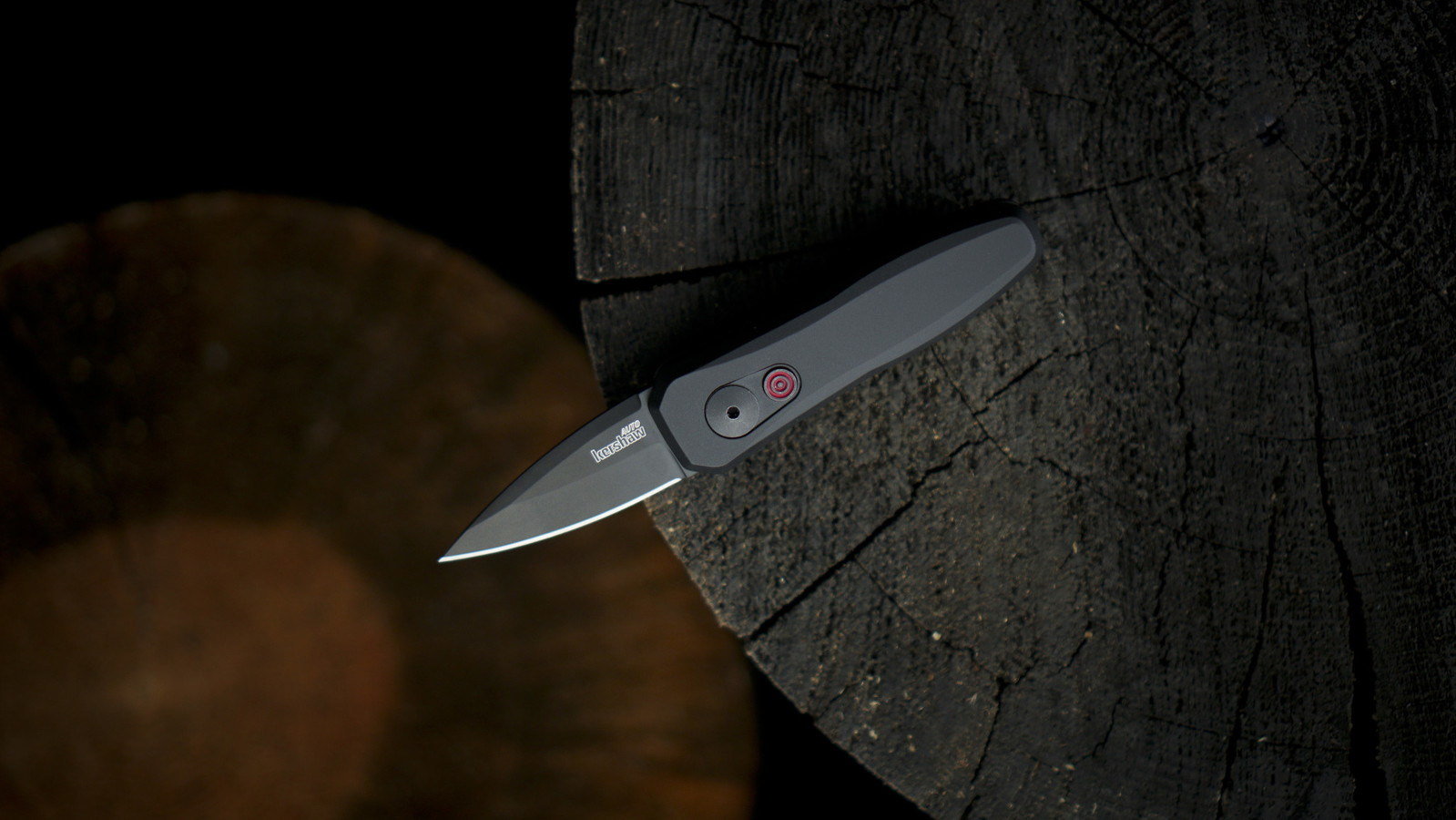 The Kershaw Launch 4 is for anyone who prefers a shorter-bladed auto. The Launch 4 sports a blade of just 1.9 inches. And pretty handy, too.
The blade is high-performance CPM154 steel. This powdered metallurgy steel has more uniform distribution of carbides—so it takes and holds an excellent edge, provides good corrosion resistance, wear resistance, and toughness. The blade is DLC coated for an additional measure of blade protection and non-reflective good looks. Then to lighten the Launch 4's weight, we made the handle and integrated backspacer of durable aluminum, anodized in black.
The Launch 4 opens with a "low profile" push button. This low-profile button makes it harder for the knives to accidentally deploy. For left-handed use, press the blade-release/lock button with your index finger instead of your thumb. The Launch 4 has a single-position pocketclip and carries tip-up.
Technical Specifications
Overall Length: 5.1 in (13 cm)
Blade Length: 1.9 in (4.8 cm)
Blade Material: CPM154
Blade Style: Plain Edge, DLC Coating
Closed Length: 3.2 in (8.1 cm)
Weight: 1.8 oz (51 g)
Handle: Black Anodized 6061-T6 Aluminum
Clip Type: Pocketclip
Clip Position: Single-Position Tip-Up
Mechanism/Lock Type: Low-Profile Push Button Automatic
Use: Everyday, Tactical
Origin: United States
Item Number: 7500BLK
This is a federally restricted product and cannot be shipped across state lines. Please reference our Terms and Conditions for further explanation. 
This item is no longer for sale online
Return
Home
to see the current sale items or learn about visiting the store for in-store only items.
Reviews(0)
0
stars based on
0
reviews