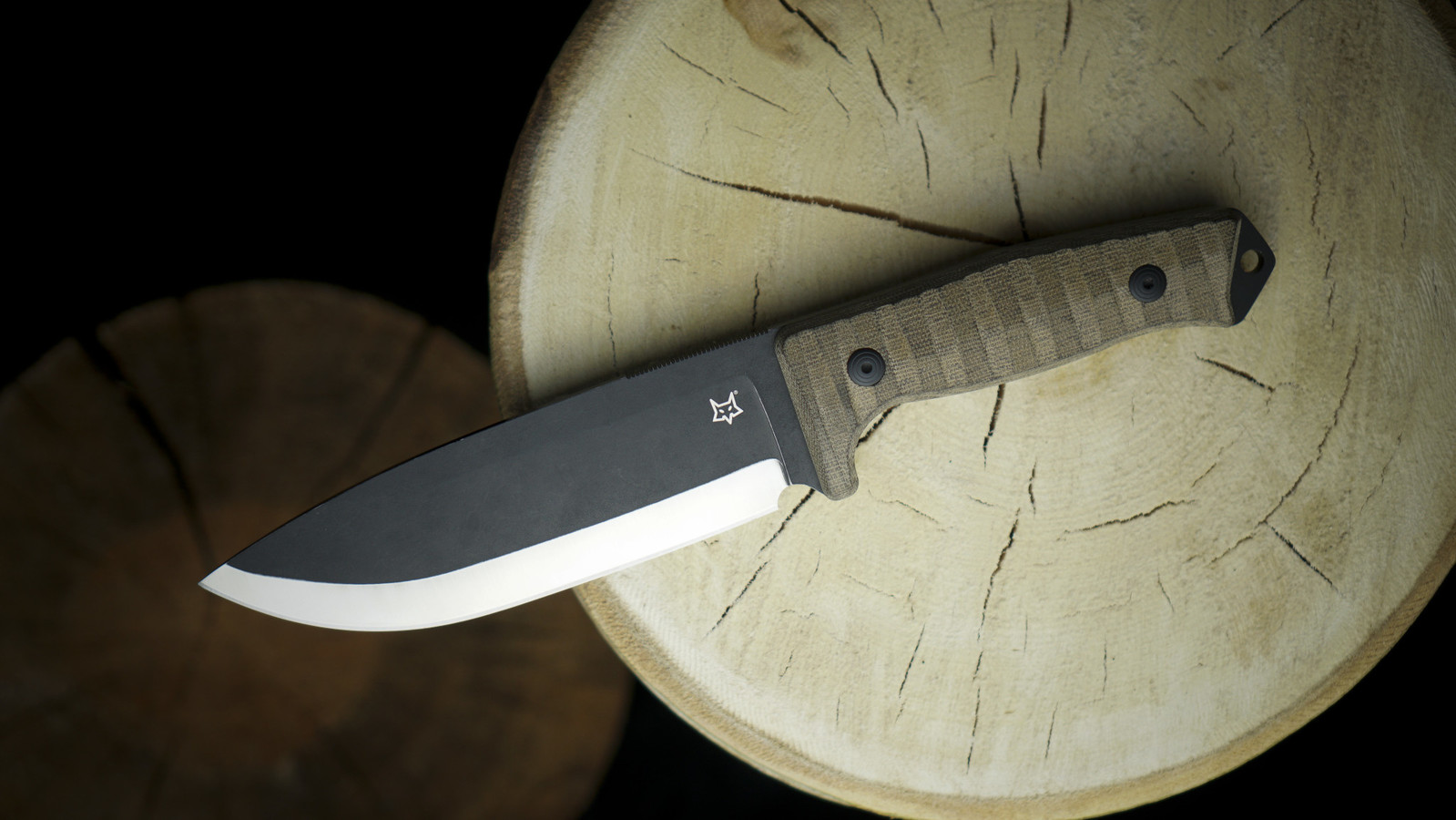 The Bushman is a robust outdoor and bushcraft knife with a wide D2 blade. Stability is created by the double-beveled grind reminiscent of a modified Scandi, which means that the knife can handle tougher tasks as well. The modular leather sheath can be worn vertically or horizontally in a variety of positions. Texture-milled handle scales of Canvas Micarta offer a secure grip even in wet or cold conditions.
Technical Specifications
Overall Length: 11.4 in (28.96 cm)
Blade Length: 6.3 in (16 cm)
Blade Material: D2
Blade Style: Plain Edge, Coated
Weight: 13.1 oz (371.38 g)
Blade Thickness: 0.20 in (0.51 cm)
Handle: Multicolored Canvas Micarta
Mechanism/Lock Type: Fixed
Grind: Double-Beveled
Sheath: Leather
Use: Outdoor, Bushcraft
Origin: Italy
Item Number: 02FX730
Fox Knives
Around 40 years ago Oreste Frati established Fox Coltellerie, which is today known as Fox Knives. After years of experience in production as well as in distribution he founded his business in 1977, which is running as a family business since then. With a great deal of innovation, by constantly testing new materials and techniques, Fox has been one of the leaders on the knife market. Next to manufacturing traditional and elegant knives, the concept of producing tactical knives for police and military is an essential component for Fox Knives. The official certification as a supplier of the NATO shows seriousness, with which Fox is pursuing the lines and making it perfect with the section FMKD. Fox Knives offers for almost every taste and every use the appropriate knife.
This item is no longer for sale online
Return
Home
to see the current sale items or learn about visiting the store for in-store only items.
Reviews(0)
0
stars based on
0
reviews