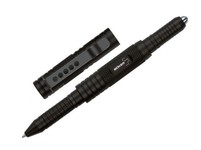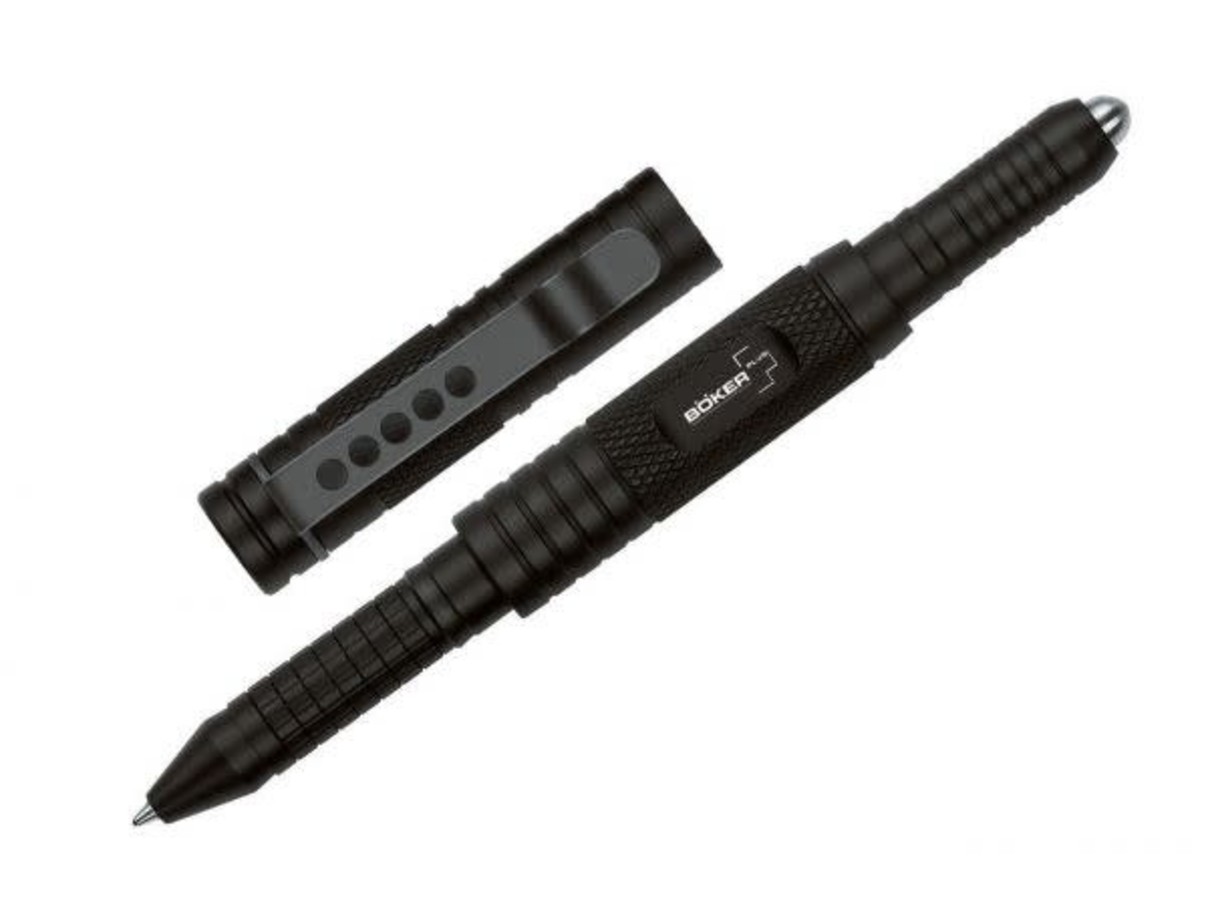 The Böker Plus Tactical Pen is made from lightweight but high-strength aluminum. The black anodized handle and the stable cap are equipped with a checkering, that provides grip without unnecessarily straining the seam of the pocket. The Böker Plus Tactical Pen also has a hard, rounded stainless steel insert on the shaft end that facilitates use as a Kubotan, for self-defense. The cap has a precision thread and is additionally secured with an O-ring on the inside. For writing purposes, the cap can be optionally pushed onto the back of the pen.
Please be aware that the thread for disassembling the pen is not a standard thread, but works in opposite direction. Turn clockwise to loosen and counterclockwise to fasten.
Technical Specifications
Overall Length: 5.9 in (14.99 cm)
Material: Black Aluminum
Weight: 1.8 oz (51.03 g)
Use: Writing, Self-Defense 
Item Number: 09BO090
Böker Plus
In close cooperation with international acknowledged experts from military, police and security, they develop and test tactical knives for the professional user. Böker Plus knives are innovative in terms of function and design, as well as guaranteed for everyday use. Conception, design and construction are carried out in Solingen, and production takes place in Europe, the USA and Asia. 
This item is no longer for sale online
Return
Home
to see the current sale items or learn about visiting the store for in-store only items.
Reviews(0)
0
stars based on
0
reviews