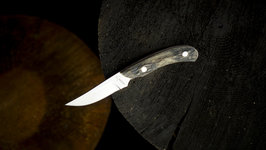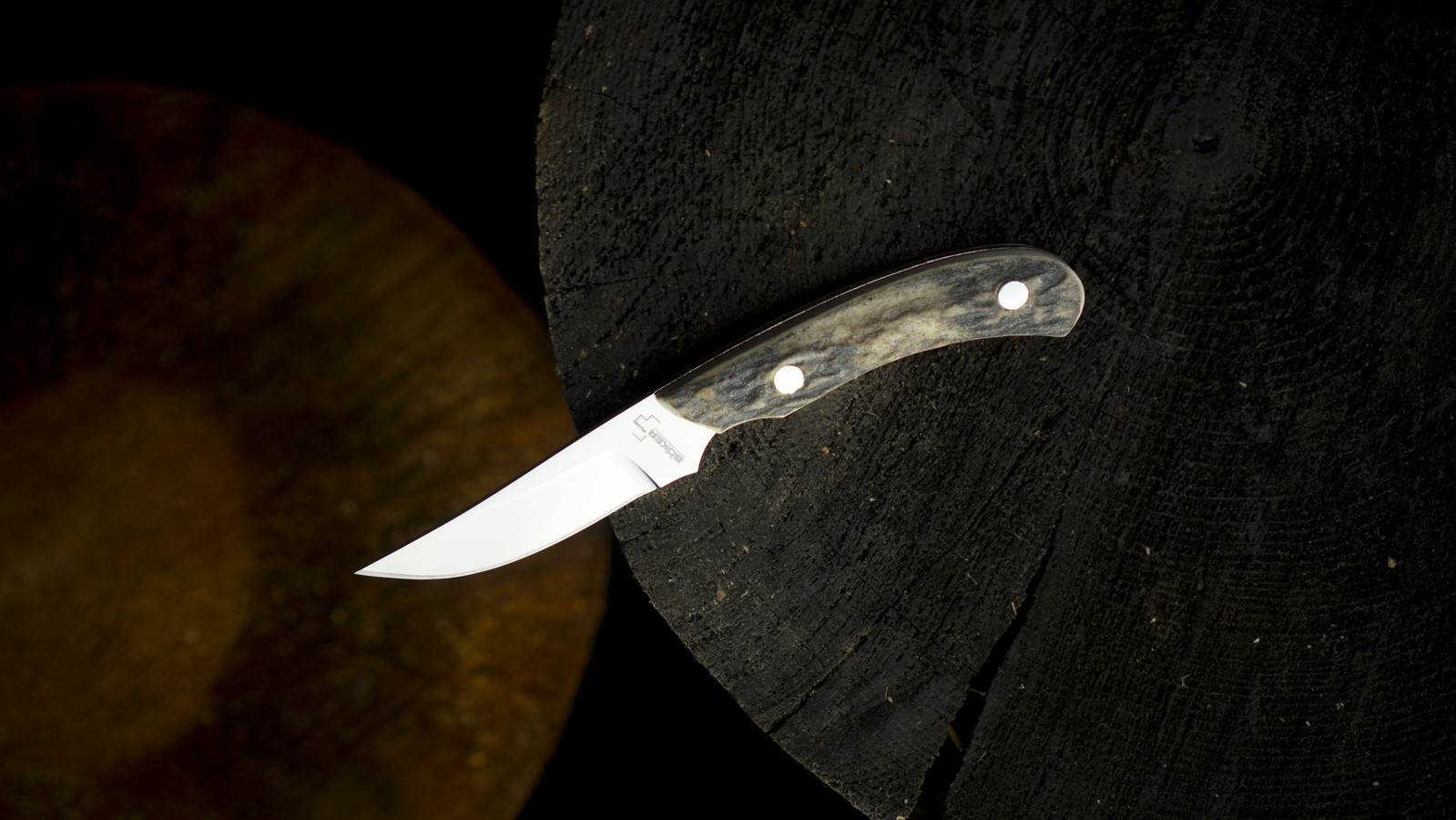 Now this is something else. The Cross Draw is an epic knife of pocket sized proportions! With a beautiful mirrored 440C blade, antler handle, and an awesome magnetic leather sheath, this knife is definitely one for the collection. Perfect size for any small, precise task, it is a great hunting companion, and show piece.
Technical Specifications
Overall Length: 6.4 in (16.26 cm)
Blade Length: 2.8 in (7.11 cm)
Blade Material: 440C
Blade Style: Plain Edge
Weight: 2.6 oz (73.71 g)
Blade Thickness: 0.10 in (0.25 cm)
Handle: Brown Stag
Mechanism/Lock Type: Fixed
Sheath: Leather
Use: Hunting, Outdoor
Item Number: 02BO515
Böker Plus
In close cooperation with international acknowledged experts from military, police and security, they develop and test tactical knives for the professional user. Böker Plus knives are innovative in terms of function and design, as well as guaranteed for everyday use. Conception, design and construction are carried out in Solingen, and production takes place in Europe, the USA and Asia. 
This item is no longer for sale online
Return
Home
to see the current sale items or learn about visiting the store for in-store only items.
Reviews(0)
0
stars based on
0
reviews