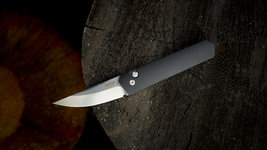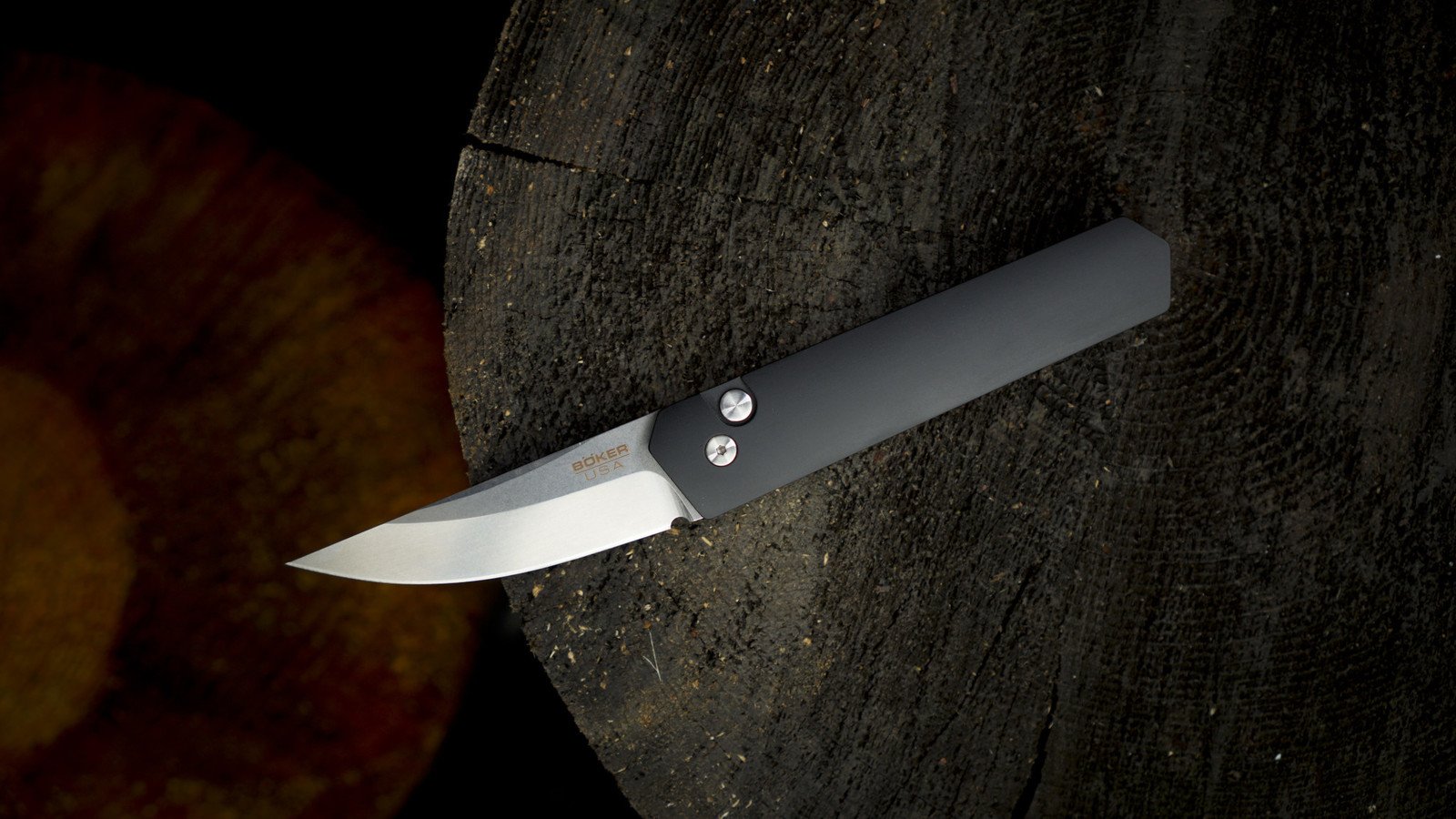 The great popularity of the Kwaiken by Lucas Burnley resulted in last year's cooperation with the renowned automatic knife specialist Pro-Tech in California, whose knives their customers have appreciated for many years. The result of this close cooperation was the Kwaiken Automatic, built in the US by Pro-Tech. 

The Kwaiken Compact Auto is a slightly sturdier version, a little shorter overall but with almost the same size handle, which makes it look a touch more robust. The model retains the clean and elegant character of the Kwaiken. So, the Böker Plus Kwaiken Compact Auto is a wonderful addition to the successful series, a favorite with collectors as well as users and fans of elegant pocketknives. With a black anodized aluminum handle and a 154CM blade with a stonewash finish. 
Technical Specifications
Overall Length: 7.13 in (18.10 cm)
Blade Length: 3.07 in (7.80 cm)
Blade Material: 154CM
Weight: 3.67 oz (104 g)
Blade Thickness: 0.126 in (0.32 cm)
Handle: Black Anodized Aluminum
Clip Position: Reversible Tip-Up
Mechanism/Lock Type: Push Button Automatic
Use: Everyday, Tactical
Item Number: 01BO254
Böker Plus
In close cooperation with renowned international designers they develop and test modern utility knives and gentleman pocket knives with a stylish appearance as well as functional tactical knives for the professional user. Böker Plus knives are innovative in terms of function and design, as well as guaranteed for everyday use. Conception, design and construction are carried out in Solingen, and production takes place in Europe, the USA and Asia.
This is a federally restricted product and cannot be shipped across state lines. Please reference our Terms and Conditions for further explanation. 
This item is no longer for sale online
Return
Home
to see the current sale items or learn about visiting the store for in-store only items.
Reviews(0)
0
stars based on
0
reviews