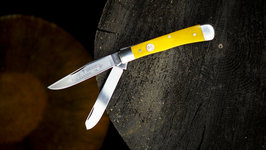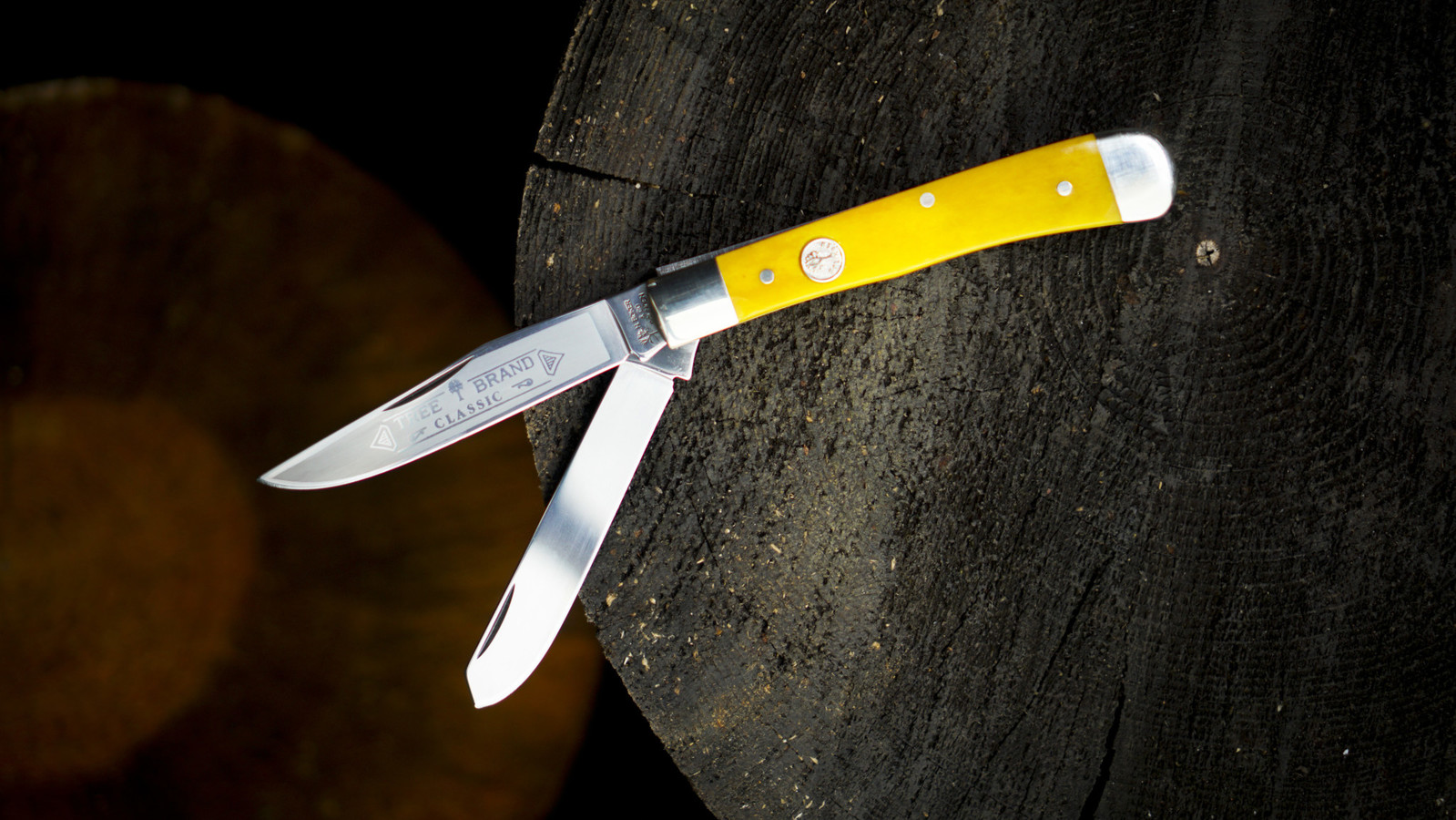 The Böker Trapper is one of Böker's most popular classic style slip-joint knives. With a bone handle, brass bolsters, and C75 steel, this looks like your grandpa's knife but made with modern precision. With two blades for multiple uses, and a perfectly sized handle makes this an awesome piece.
Technical Specifications
Overall Length: 7.5 in (19.05 cm)
Blade Length: 3.3 in (8.38 cm)
Blade Material: C75
Blade Style: Plain Edge 
Closed Length: 4.25 in (10.79 cm)
Weight: 3.4 oz (96.39 g)
Blade Thickness: 0.10 in (0.25 cm)
Handle: Yellow Bone
Lock Type: Slipjoint
Use: Everyday 
Item Number: 112525YB
Böker Manufaktur Solingen
The famous knives with the world-renowned tree-brand are manufactured in the City of Blades Solingen since 1869. Since then, no knife left their manufactory without this sign of quality. The history of Böker has been affected by eventful times. But one thing has always been the same in more than 145 years: Their passion and enthusiasm for extraordinary knives. The Böker Knife Manufactory Solingen has developed into a global innovation leader and the largest manufacturer of Sporting Knives, Tactical Knives and Collector's Knives in Europe.
This item is no longer for sale online
Return
Home
to see the current sale items or learn about visiting the store for in-store only items.
Reviews(0)
0
stars based on
0
reviews