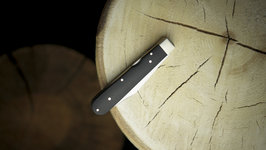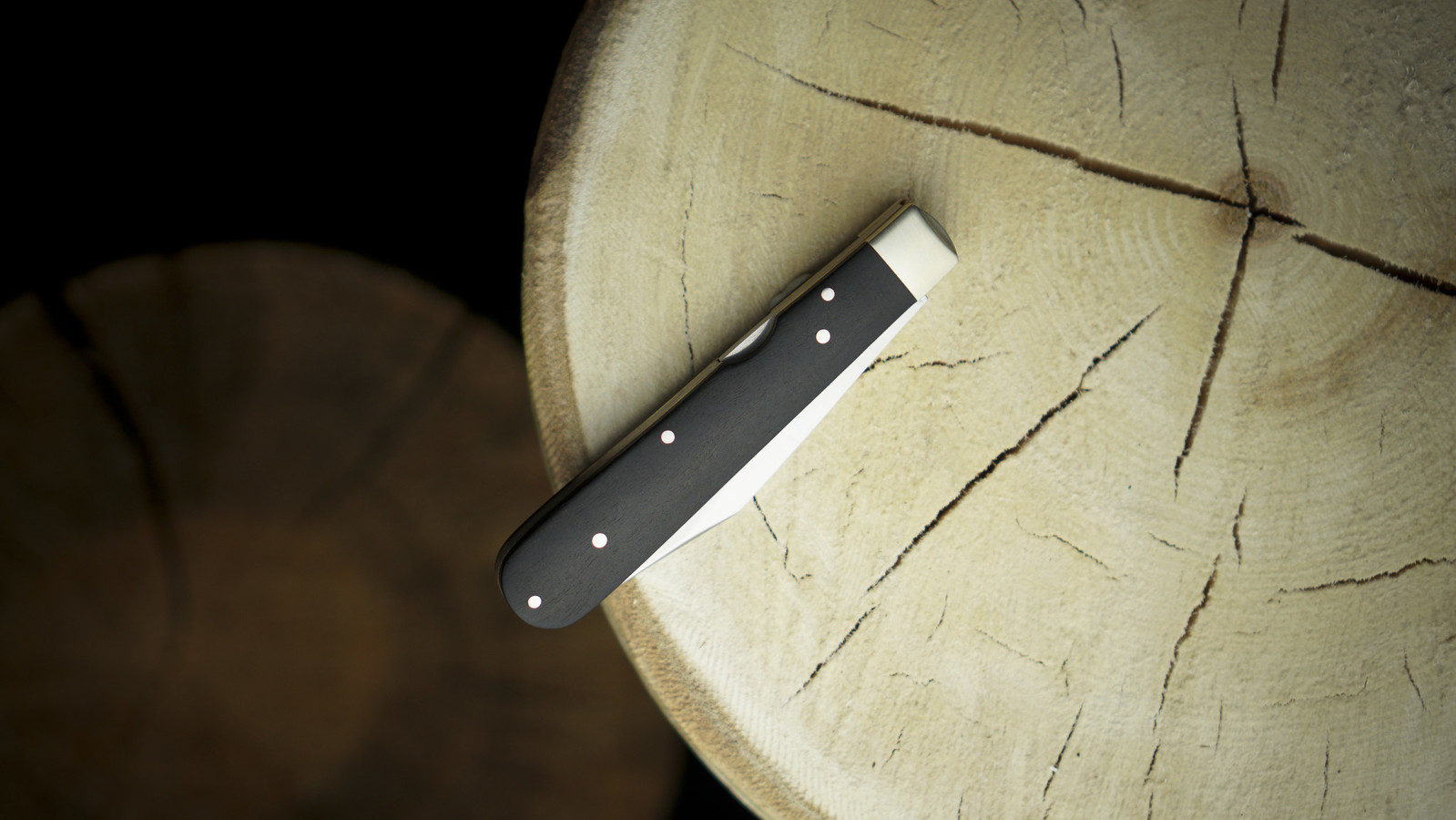 The classic Böker 1906 design is more than a hundred years old, but its clear lines are still much loved today. Therefore, they spared no effort to bring the 1906 back to life. Neither old tools nor prototypes or design drawings existed, so Böker had to redesign the knife from scratch, guided by traditional methods throughout the whole production process.

The result is a charismatic pocketknife with a new lease of life, exuding fin de siècle charm –a very special piece mainly because of its clean lines and characteristic grind. Following the classic style, the plates are brass while the bolsters are nickel silver. The 440C blade is secured with a back spring. Ebony handle scales add an elegant accent.
Technical Specifications
Overall Length: 7.7 in (19.56 cm)
Blade Length: 3.5 in (8.89 cm)
Blade Material: 440C
Blade Style: Plain Edge
Weight: 2.8 oz (79.38 g)
Blade Thickness: 0.10 in (0.254 cm)
Handle: Brown, Ebony
Mechanism/Lock Type: Nail Nick, Backlock
Use: Everyday
Item Number: 113024
Böker Manufaktur Solingen
The famous knives with the world-renowned tree-brand are manufactured in the City of Blades Solingen since 1869. Since then, no knife left their manufactory without this sign of quality. The history of Böker has been affected by eventful times. But one thing has always been the same in more than 145 years: Their passion and enthusiasm for extraordinary knives. The Böker Knife Manufactory Solingen has developed into a global innovation leader and the largest manufacturer of Sporting Knives, Tactical Knives and Collector's Knives in Europe.
This item is no longer for sale online
Return
Home
to see the current sale items or learn about visiting the store for in-store only items.
Reviews(0)
0
stars based on
0
reviews