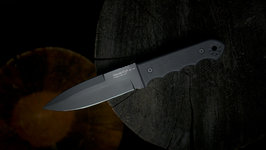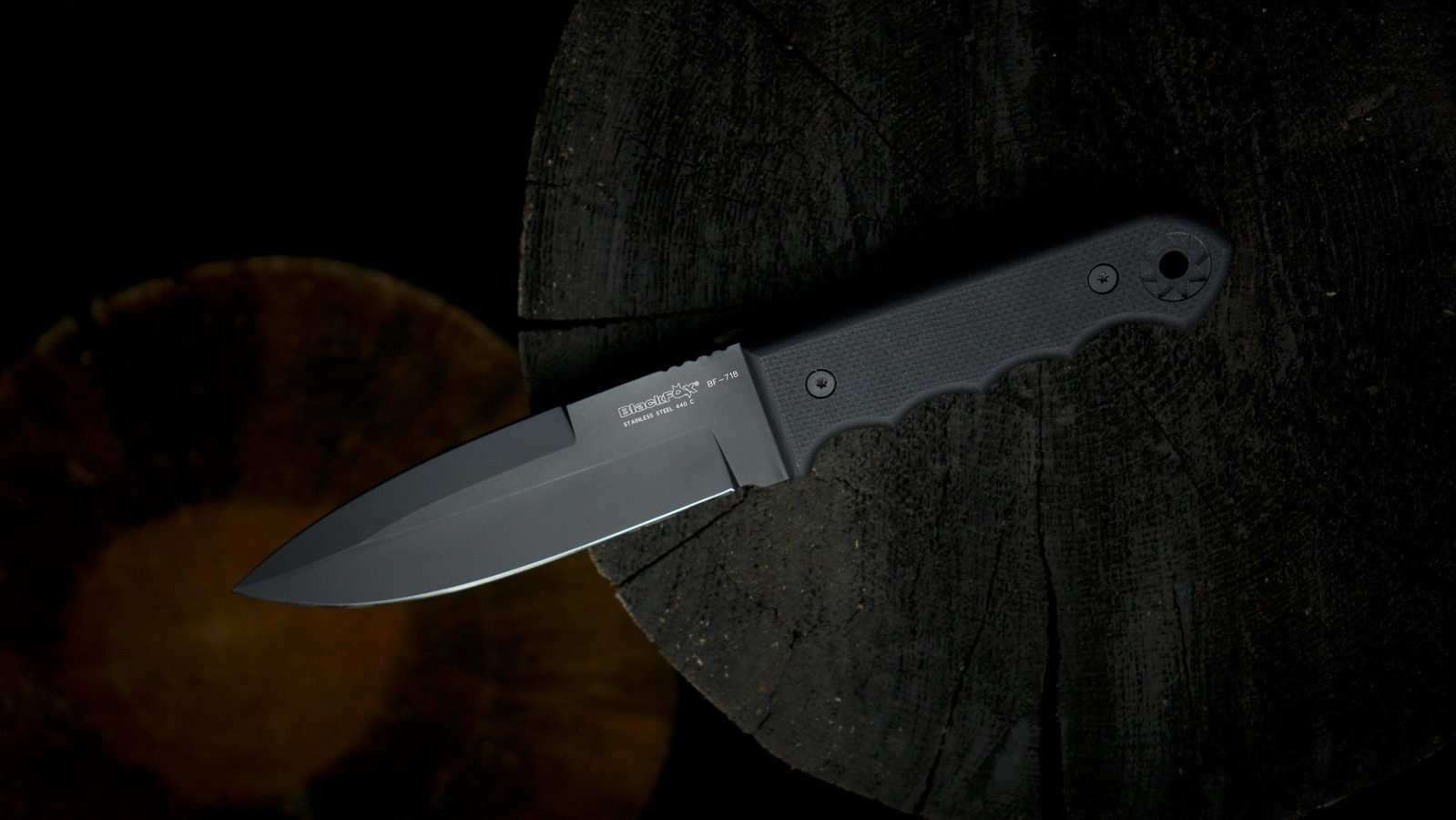 A clean and straightforward bushcraft knife without any bells and whistles - fans of pure function are going to love the All Points by BlackFox. The 5.9 inch spear-point blade is made of 440C. It has a long ricasso and is suitable for all kinds of cutting tasks. The black coating adds to the knife's no-nonsense appeal. The contoured screw-in G10 scales with pronounced finger choils provide a secure grip. A large lanyard hole on the handle accommodates paracord or a strong leather strap. A carefully fitted Kydex sheath with belt adapter completes the outdoor tool package.
Technical Specifications
Overall Length: 10.8 in (27.43 cm)
Blade Length: 5.9 in (14.99 cm)
Blade Material: 440C
Blade Style: Plain Edge, Spear Point, Black Coated
Weight: 17.6 oz (498.95 g)
Blade Thickness: 0.20 in (0.51 cm)
Handle: Black G10
Clip Type: No Clip
Mechanism/Lock Type: Fixed
Sheath: Kydex
Use: Tactical, Outdoor
BlackFox
With BlackFox Fox Knives offers a huge amount of models for any different kind of use. All models have one thing in common: An excellent price-performance ratio. Italian construction, high quality materials and a variety for any application makes BlackFoxs range of knives very interesting. Lots of models were designed for hunters or outdoor-friends as well as for professional users or everyday carry.
This item is no longer for sale online
Return
Home
to see the current sale items or learn about visiting the store for in-store only items.
Reviews(0)
0
stars based on
0
reviews